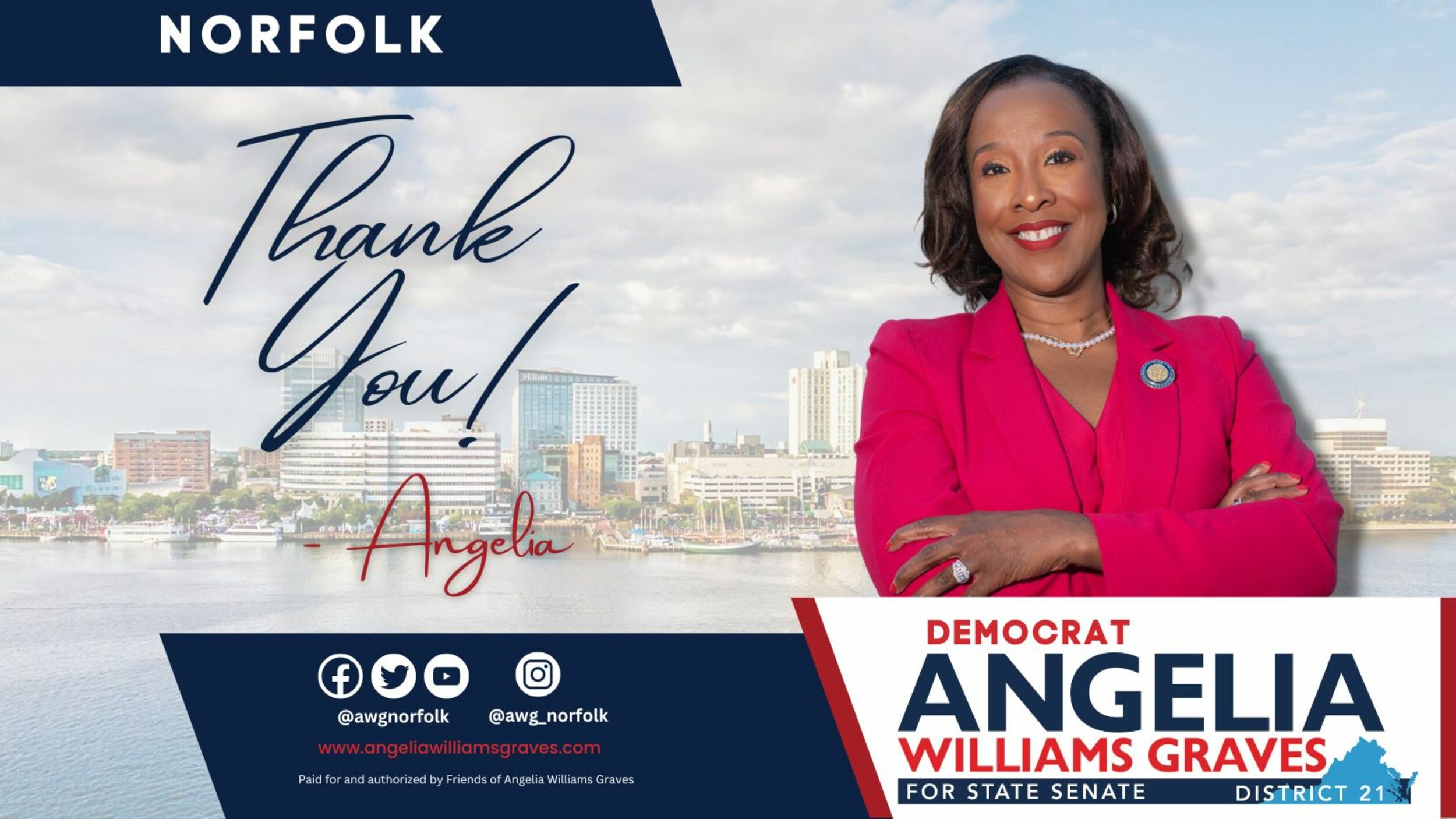 A Voice for the Citizens of Norfolk...

Born and raised here in Norfolk, Angelia (pronounced Angela) knows what this city is capable of when it's thriving: It gave her a high quality education at St. Mary's Academy, Booker T Washington High School, Tidewater Community College, an Old Dominion University. It's where she and her husband, Tommy, were able to build and grow their small businesses and give back to their community.
But Angelia also knows our city faces real problems. Too many Virginians are working hard but still can't make ends meet. Too many of our children are falling behind in classrooms and teachers left without support. Too many families don't feel safe in their own community, and youth are falling victim to gun violence.
Angelia is prepared to do what she has always done: provide long term solutions to the issues that impact us most. With over two decades of experience in public service - as a City employee, a City Councilwoman, Vice-Mayor, and currently as State Delegate - Angelia has a record of delivering on:
Safeguarding Our Rights & Freedoms
Tackling Public Safety

Improving Our Public Education System

Economic Freedom for Everyone

Protecting Our Environment
This election is history. This is the first time in nearly forty years that Norfolk has its own dedicated Senator, and Angelia is ready to serve as our Senator on Day 1. Angelia has the experience to get the job done on Day 1, and she has the record to prove it.
"I have been your councilwoman. I am proud to be your Delegate. It would be my honor to be your next Senator!" ~Angelia
Make a Donation
Our campaign is powered by your donations.
Sign Up for Updates
Thanks for signing up!